Excellence in Education
Begins with Engagement
Hands-on science kits for elementary school learners
iSprowt inspires curiosity and a love of learning with hands-on science kits.
Our phenomena-based kits deepen learning and understanding with engaging science experiments and a 40-page science workbook filled with reading, writing, predicting, and modeling.
Integrated STEM Kits Align to NGSS and ELA Standards
Engaging science investigations
Aligns with standards and core curriculum to bring science to life
Step-by-step, easy to follow student friendly instructions
Students apply learning with written interpretation (both writing and drawing) to increase retention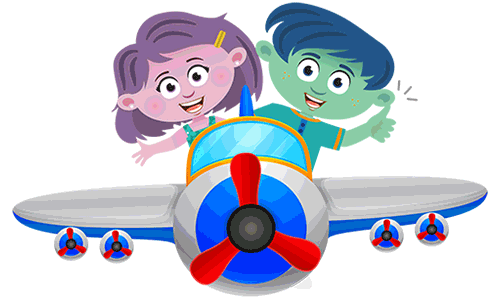 iSprowt Science Workbooks are narrated by the fictional characters Spriggy and Twiggy
Spriggy and Twiggy introduce every kit with a short story. This adventure story leads into the science that students will be learning to capture students' imagination and excitement.
Collaborative Learning
Students work together on experiments:
– Student learn through exploration
– Highly engaging science experiments
– Hands-on investigations
– NGSS-aligned
 
Enhances important social and emotional skills such as:
– Teamwork
– Self-management
– Critical thinking
Independent Learning
– Each student gets their own 40-page science activity workbook:
– Exciting science facts that bring real world phenomena to life
– Easy to read, student-friendly instructions
– Highly engaging non-fiction reading
– Integrated math: charting, graphing, and measuring
Provides Equity and Access: All Teachers can implement iSprowt
No Science/STEM teacher experience needed
10-minute teacher prep
Workbooks written with student-friendly,
step-by-step instructions
Simple – easy – and affordable hands-on science materials
Included Digital Teacher Resources
1 Page teacher guide overview: learning objectives and investigation overview
Detailed teacher guide
Teacher slides
Assessment
Teaching strategies
Provides Equity and Access: All Teachers can implement iSprowt
Workbooks written with student-friendly,
step-by-step instructions
Simple – easy – and affordable hands-on science materials
Here's what students think about iSprowt
"iSprowt makes science super fun! It's my favorite thing to do in school.  It's as much fun as recess! "
Xander R. (Grade K)
"I was very excited and interested in doing the iSprowt experiments and learning about each topic. I loved creating a tornado!   I really recommend iSprowt to other kids because you learn about the earth and other science topics." 
Chloe C.  (Grade 3)
iSprowt is a really fun way for kids to learn. My favorite unit was erosion and performing the fossil dig. I also really liked the volcano experiment because the citric acid in the water bubbled like an eruption."   
Jaxson W. (Grade 5)